Microsoft Community Content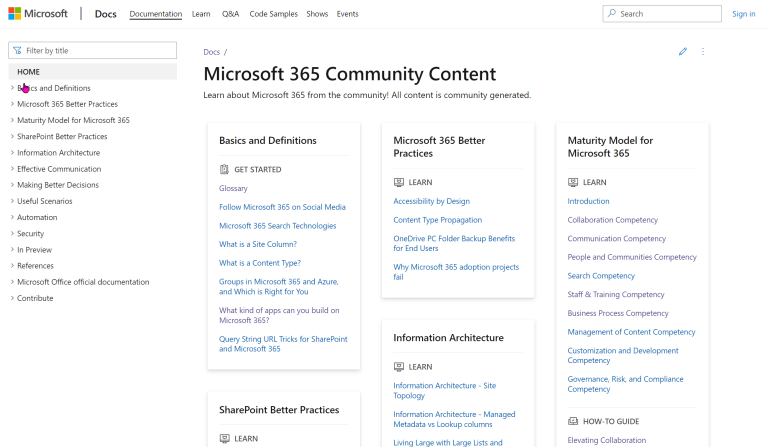 The goal of Microsoft 365 Community Content (often referred to as Microsoft Community Docs) is to build an open-source set of content to help people like Information Architects, Business Analysts, "Makers" (aka Citizen Developers), and Site Owners who want to use the Microsoft 365 platform better. Explore articles the community has created to better explain the "why" behind our solution decisions in Microsoft 365.
This content is available in the Microsoft 365 Community Content. Anyone can contribute and be a part of history!