Ask Sympraxis Anything - March 2022
Any recommendations/guidelines for what organizational roles are ideal for supporting SharePoint and/or Microsoft 365 (e.g., business analyst, developers, etc.)?
It "takes a village" to successfully support an intranet in any organization. One of the factors of your size of team is going to be related to how many people you're supporting as well as the complexity of your environment. For all organizations, have a steering committee that is diverse across your organization.
It is critical to have consultative capability within your organization, usually within the I.T. department. This will support conversations around what to use when and provide strategic guidance on building solutions.
Resource: Planning intranet governance - SharePoint in Microsoft 365 | Microsoft Docs
I recently created some content types to manage documents on a modern SharePoint site. I did this by going to Site Settings > Site Content Types, then adding columns from there. I added the content types to my library, and it worked great! - But then I tried changing the columns in the Site Settings, and even pushed "update," but it won't change in my library. How do I change a content type on a Modern Site?
When you define a content type at the site level, any changes you make ought to push down to the places that you've used it. Make sure the box that says "update all of the content types that depend on this content type" is checked.
I want to have tasks from diverse SharePoint Sites or diverse plans, roll up into a master SharePoint site. What's the best approach? Using a vertical search and highlighted content web part targeting tasks, almost gets me there, but all I can get is the Title of the task, none of the other meta-data
We had a use case with a client where they had SharePoint lists across different site collections, and we wanted to roll up into one place. To do this, we used the Modern PnP search web part and then edited a template to help make this happen. This is based on tasks that are of all the same content type. Any modern list template that doesn't use a content type can be challenging and therefore we recommend not to use it.
Resource: Modern PnP search web part
What's the best way to track tasks for a team? Is Planner going away? At some point I thought Microsoft was going to replace Planner with a Tasks app but that doesn't seem to be happening
Planner is not going away. Microsoft did not replace the Planner app, instead they added a tasks app in Microsoft Teams which rolls up your To Do tasks and your Planner tasks. This allows users to see their group work items and individual work items at the same time.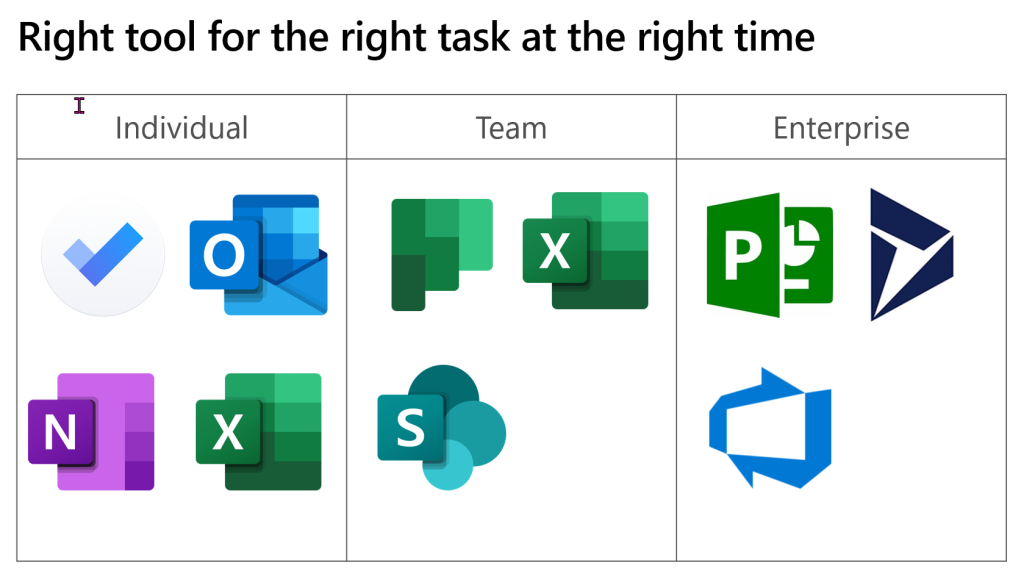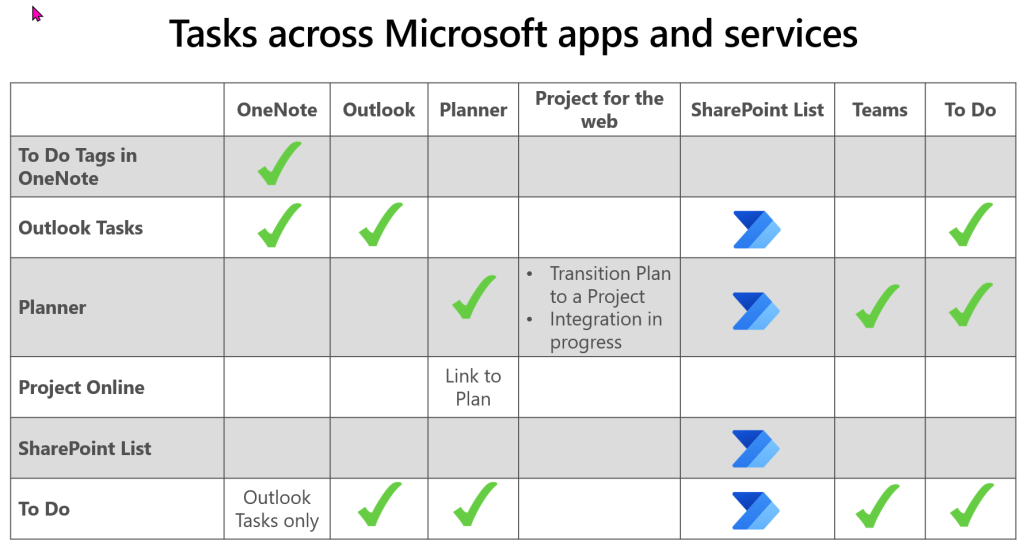 For team collaboration, it depends. Recently Microsoft Lists added the capability for board view. Microsoft Lists are significantly more customizable so depending on the complexity of your task tracking, you may want to consider this option.
Resource: It is time for Microsoft Planner to be turned off
If we are creating a SharePoint Teams site, is there ever a reason that you would **not** want to create a Microsoft Team first and leverage the Team Site that was created by Teams?
The question is whether you want to create a place to collaborate starting in Teams or a SharePoint Team Site. Matt Wade came up with a great chart years ago that explained where you start something has an impact on what you get. The group should be created in whatever place is going to be the main use of that group.
Resource: An Everyday Guide to Microsoft 365 Groups
When creating a new site, clicking on the "Other Options" - what are the consequences for permissions and why would this be a choice… or not a good choice?
There are a few edge cases where you may not want to have a Microsoft 365 Group connected to your Team Site. We have seen this need when we are using a Team Site as a staging place for migrations. More often, you do want that Microsoft 365 Group to use for permissions elsewhere, have a shared calendar, use a distribution list, or add chat capabilities in Yammer or Teams.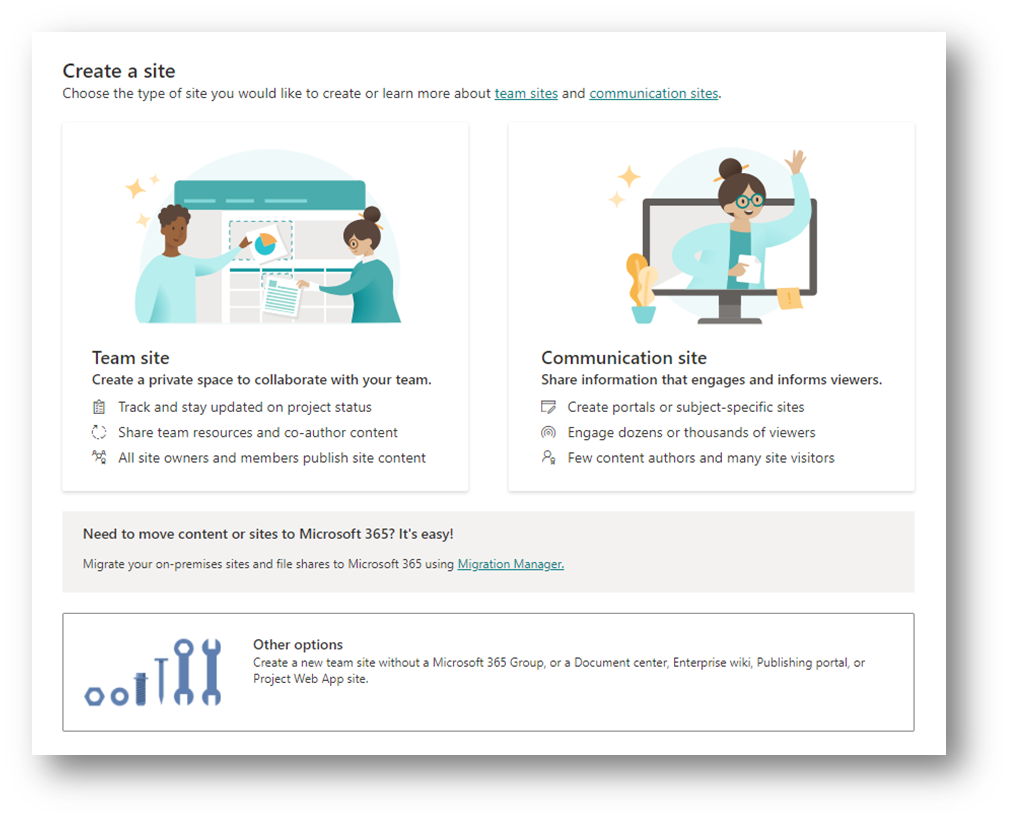 ---
Do you have any questions for us? Continue the conversation on Twitter with the hashtag #AskSympraxis and mention @SympraxisC.